The second weekend in September of 2021 marked a highlight of OSLC's "Renaissance" with many activities and celebrations bringing the congregation back together for its first large event since the start of COVID.
Confirmation Celebration
The graduating Confirmation Classes of 2020 and 2021 were celebrated at the Sunday 10:30 am service, and many extended family members were there to support them. An overnight retreat for those classes as well as current students was held on the prior Friday, giving the students a chance to tighten the bonds formed during their months of classes together.
9/11 Service of Remembrance and Hope
On Saturday, September 11th, Pastor Terri led a special service to acknowledge every person's need for healing from the tragic events of 20 years ago. Most adults today have a story, a deep feeling, or a personal loss connected to 9/11.
Fellowship, Sunday School, and a Picnic
The weekend also saw the return of two regular, in-person Sunday services. After the first 8:00 am service in over 18 months, the congregation were able to grab coffee, juice, and a snack before heading to one of several Sunday School classes held for children, youth and adults. The choir has been welcomed back joyously the last few weeks and were a welcome addition to the 10:30 am service.
After the 10:30 am service, over 70 people gathered on the North lawn of the church to enjoy an al fresco lunch and some good old-fashioned fellowship. A feast of chicken, green beans, macaroni & cheese, salad, watermelon, and more was served. Tables were placed in the shade of a single very large tree. A special cake was served in honor of the graduating confirmation classes.
Most of all, everyone was just happy to see old friends, meet some new ones, and enjoy some great fellowship.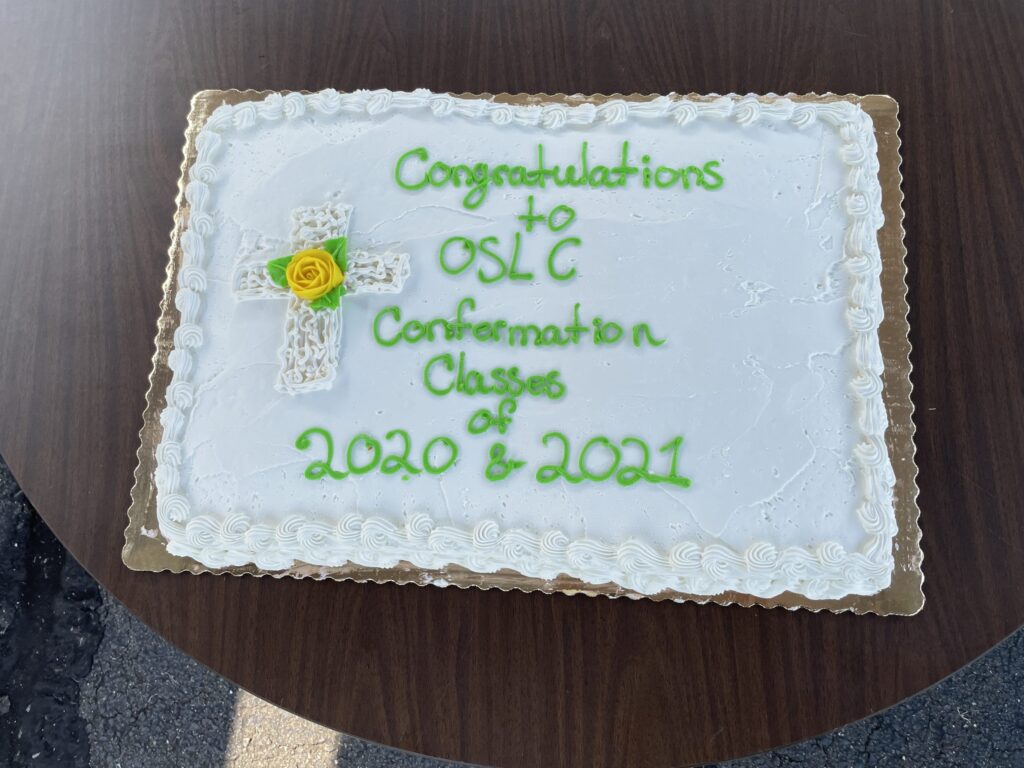 Share this