---
Moments of Transcendence
Sometimes, being part of a church is like trying to drink from a firehose.
Read through this newsletter, and you will get a sense – but only a partial sense – of how much is going on at Our Savior. Blessing the animals; serving the poor; preparing a youth play; connecting with our global companions; a German potluck – and on and on it goes. And all of it is is driven by you, by the passions and the energy of volunteer church members.
Which can be exhausting, can't it?
There are more events and activities in a single month, more to do, than a single Christian could possibly accomplish. It would be overwhelming even to try. Just like drinking from a firehose, you would wind up tired, frustrated and uncomfortable.
Being a Christian isn't about showing up for every single event. It certainly isn't about leading every meeting. It is about worship and prayer, about setting aside life's busy demands and finding moments of transcendence. It is about loving God and your neighbors, which sometimes means stepping back a little to gain some perspective.
So don't try to eat the whole menu. Choose the things you love most. Choose the things that light your fire and fill your heart. Choose the things that give you life, and then do them with all your heart.
---
From Papua New Guinea
Our Saviour is the companion congregation of Good Shepherd Lutheran Church, in the Papua New Guinea town of Bialla. Pastor Tobby Elasar, who visited us five years ago, serves as pastor of Good Shepherd and president of the New Guinea Islands District of the ELC-PNG.
Dear Pastors, Leaders and the Members of Our Saviour,
I greet you all in the name of our Lord and Saviour Jesus Christ. First of all I would like to thank God for his love for us that He sent his only Son Jesus Christ to die for us. His death has united and has made us become one people. And through our union in Christ we walk as companions sharing the love that he has given us.
We thank you for Pastor Michael, who on this visit represented you well in everything that he said and did. We enjoyed our time with him and his visit has strengthened our companionship.
When we gather every Sunday we will see the new altar cloth which will remind us of your friendship. We thank you for these beautifully made cloths.
We would like to take this time also to congratulate you on the 60th anniversary of your church. We have prayed all these Sundays that with God's blessing and help you will celebrate this anniversary joyfully and meaningfully.
May He continue to bless you and all that you do in the church in the years to come. We want you to know that we are walking with you and will always remember you in our prayers.
Have wonderful celebrations and God bless you all.
— Pastor Tobby Eleasar
---
Worship
The Lord said to Solomon: "My eyes will be open and my ears attentive to the prayer that is made in [the Temple]. For now I have chosen and consecrated this house so that my name may be there for ever; my eyes and my heart will be there for all time." (2 Chronicles 7)
---
Blessing of the Animals
October 4, 6:30pm
Bring your furry, feathered or finny friends (or photographs of them) to this brief worship service to thank God for them and ask God to bless them on this special Feast Day of St. Francis of Assisi.
Recognizing the service some canines provide in police work, a free-will cash offering will be donated to the Fauquier County Sheriff's Office K-9 Unit.
Please bring animals on leash, in carriers or other appropriate restraints for the safety of all those gathered. Pets, service animals, and farm animals are all welcome.
Come and bring friends and neighbors and their animals!
For more info, call the church office at 540-347-3224 or office@oslc-warrenton.org 
---
Service
How does God's love abide in anyone who has the world's goods and sees a brother or sister in need and yet refuses to help? (1 John 3:17)
---
Personal Care Kits For Lutheran World Relief
When natural disasters or political conflicts strike, families have little chance to gather belongings before fleeing the danger. They arrive in a refugee camp scared, vulnerable, and dirty from travel. The simple items in these kits allow them to wash away the dirt and sweat. The fresh scent of soap and softness of a towel are reminders of someone's concern for them.
Please bring your items to the church by October 13 to be assembled into kits. If you wish to make up a full kit, please provide all of the listed items, and only those listed—no additions or substitutions. If you wish, you can donate funds for shipping and completing the kits. It costs about $2.65 per kit to add toothpaste and to ship each kit overseas.
Join the Kit Assembly party during Sunday School and Fellowship on Sunday, October 13!
Include the following items in each Personal Care Kit. (If you are making up a full kit, please—no substitutions, additions, or deletions):
One light-weight bath-size towel (between 20″×40″ & 52″×27″), dark color recommended
Two or three bath-size bars of soap equaling up to 8-9 oz, any brand, in original wrapping
One adult-size toothbrush in its original packaging*
One sturdy comb, remove packaging
One metal nail clippers (file optional), remove packaging
Wrap all the items in the towel and tie securely with ribbon or yarn.
*Toothbrush multi-packs may be used by sealing an individual toothbrush in a business-size envelope; no plastic bags or wrap
---
Social Ministry Activities
August-September 2019
These are some of the ways that our congregation has served the poor this past month.
Food baskets filled: 4 (Aug-Sep)
Food Distribution:
71 households
126 individuals
24 under 18,
57 over 60. (Aug)
People Helping People:
$6,786 for rent and utilities;
$331 total income
Assisted 23 families; 36 adults; 27 children.
OSLC volunteer hours, 57. (Aug)
October activities:
Provide a meal at the Fauquier Health nursing home on October 8. Contact Elfie Schmid, 540-937-5315 if you can help.
Assemble Lutheran World Relief health kits on Oct 6 in fellowship hall between services. Contact Judy Raecke, 540-937-5334.
Crop Walk: To be held on Oct 20. Details in bulletin. Contact Jan Fowler, 540-272-3351.
November Activity:
Collect money for Thanksgiving baskets for Head Start families. Contact Donna Bartkiewicz, 540-349-9753.
---
Habitat for Humanity Women Build
Spruce up a neighborhood with us on October 19th!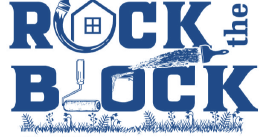 Fauquier Habitat for Humanity is asking a few of their key partners – definitely including Our Saviour! — to rally their friends, family, and networks to support our work. By becoming a fundraiser & team member for Fauquier Habitat for Humanity Women Build, you will help our local neighbors, and you'll help your friends feel good about doing good.
It's time for the next generation of Women Build voluneers to join our terrific group of women. We are looking for YOUNG PROFESSIONALS UNDER 40, so bring them with you to share in the experience.
During this one-day "Rock the Block" event, we will be working alongside residents of the neighborhood surrounding Eva Walker Park to beautify the exterior of their porches and front yards through minor repairs and improvements.
The neighborhood is a "front porch community" where residents welcome their fellow neighbors.
Are you ready to join us as a team leader and bring along a group of friends? Are you ready to join a team? 
---
CROP WALK NEWS!
Church World Service
The 2019 Warrenton CROP Walk will be held October 20, 2019 at the Greenway, in Warrenton. We will meet at the Warrenton United Presbyterian Church on main street at 12:30 pm for registration, and the walk will start at 1:30pm.
If you want to make a contribution, please make your check payable to CWS/CROP (Church World Service/ Crop Walk. Please place your check in the Women's Circle box in the church office. Please do not put it in the offering tray.
Remember, a portion of the proceeds stay in the community to help those in need. This year we will be donating a portion to FISH (For Immediate Sympathetic Help) in Warrenton. You may choose to designate the rest of your gift to an international agency other than Church World Service such as Lutheran World Relief.
Contact Jan Fowler, 540-272-3351 or Janjanellen1@gmail.com.
---
Blood Drive Leader Sought
Anyone interested in running a Blood Drive at Our Saviour? The Red Cross has reached out to us to see if we are interested.
Please email pastor.terri@oslc-warrenton.org to learn who to contact and what's involved. Thank you! Pastor Terri
---
Community
Day by day, as they spent much time together in the temple, they broke bread at home and ate their food with glad and generous hearts, praising God and having the goodwill of all the people. (Acts 2:46-47)
---
Oktoberfeast Potluck
Saturday, 5 October
Join us for our Oktoberfeast Potluck, Saturday, October 5 after the 5:30 service.  Bring your favorite German dish.  Think brats, kraut, dumplings or noodles, German potato salad or pastries.
Please come even if you don't have a dish to share or don't come to the 5:30 service.  Contact Tamaryager@gmail.com or 540-631-7222.  Clean-up volunteers are always welcome.
---
Bodies in Motion
A Fun Way to Support People Helping People
Every year Blue Ridge Orthopaedic Foundation sponsors the BODIES IN MOTION Event. This year's date is October 27, at the WARF. All proceeds from the event will go to local charities.
People Helping People, a Fauquier County ministry to people in urgent need, has received grants for the past 3 years.
Anyone participating from our church members in the 5K or 10K runwill help us to receive a grant again this year. For more info go to https://www.bodiesinmotionrace.com/ or contact Elfie Schmid, 540-937-5315, email feschmid9@gmail.com. Thanks, Elfie
---
Community Connections Series
Would you like to connect more deeply with Our Saviour's ministries within and outside of the congregation? Would you like to learn more about the history of our ministries, especially to our neighbors most in need?
Look for information to come through email and weekly announcement sheets. In the meantime, for more information, contact Tom Bartkiewicz (tomb@sand-dollar.com).
---
Calling All Crafters!
Holiday Bazaar in the Works
REBEKAH CIRCLE is currently preparing for the November 23, 2019 Church Bazaar. Anyone interested in donating items to the bazaar may bring them to the fellowship hall November 22, 2019, after 8:00 AM during set up.
We welcome anyone interested in helping with the setup, bazaar or clean up to join us for fun and fellowship.
Anyone interested in joining the Rebekah Circle, please call the number below for details.
As always, we appeal to all the wonderful cookie makers to work their magic and help us have a successful event.
Remember, all proceeds are donated to local charities. Please come, shop and support this important ministry. Thanks for your continued support. Call Jan Fowler, 540-272-3351 or email Janjanellen1@gmail.com.
---
A Word of Thanks
Service to God, the church and the community outside our walls is a staple of Christian living. It is, alongside the Word and sacraments, what makes us the Church.
In that spirit, a hearty word of gratitude is offered to the many people who have served in these past few weeks and months.
We are especialy grateful to those who took part in the 60th Anniversary celebration – the actors and director, chefs and organizers, musicians and worship leaders who (virtually) learned a new language, and so many more.
And we are perennially grateful to the Quilt Ministry, whose charitable work through the past year was so beautifully displayed during the weekend of St. Michael and All Angels.
---
In the Mailbox
Pastor Terri:
Hope everything is going well with your family and the church family. Could you please thank the congregation for their prayers and cards after my surgery? They all helped me get better. I am doing much better now–going to therapy and improving every day. May God be with you all.
— Pat Plummer
*****
Dear Pastor Terri:
So sorry we will be unable to attend OSLC's 60th Birthday [because we will be traveling] ….
My experience with the Quilting Ministry was a great blessing in my life.  When Pastor Debbie Frye came to me to ask me to head up the ministry, I knew nothing about quilting.  She told me that Arlene Harms would teach me, but she didn't want to be in charge.  Our numbers started out small and I am so delighted that the ladies that took the lead after me have accomplished so much.  It has always been so rewarding to know that our quilts go to people unable to help themselves and are so grateful of the talents we have been able to share.
We do hope that the 60th celebration is wonderful.
Much peace,
Steve and Jackie Collins
---
Youth
Young men and women alike, old and young together! Let them praise the name of the Lord, for his name alone is exalted; his glory is above earth and heaven. (Psalm 148)
---
News for Youth (6th-12th grades) and the Adults Who Love and Care for Them
Demand has been high for our youth this Fall!
"Doctor" Cathy Cogdill (senior high) and Rick Ducharme (middle school "PALMS") are leading wonderful discussions during Sunday School.
Nancy Griffin Bonnaire created a skit for the anniversary celebrations and will be directing a Christmas Play in December.
11th Grade youth who have mentioned an interest are starting to work with Tom Bartkiewicz to plan the 2020 30 Hour Famine.
Abigail Compton is organizing plans for youth to go to the Youth Gathering in Minneapolis in 2021. If you have or know of someone currently in 7th-11th grades, let them know they will be eligible to attend. It's time to start planning, dreaming, and fundraising now.
October Youth Calendar:
See the next two pages for more information about some of these.
Senior Youth Group
10/6, 10/13, and 10/20 from 6-8pm
All-Youth Event
10/27 Halloween Monster Bash
Youth Drama reading
10/6 at 12pm
HS Sunday School
Every week
PALMS Sunday School
Every week
Lost & Found
10/15 Early registration discount deadline
Senior Youth: Doubling the Fun
At the request of those in attendance, we are offering senior youth group more often and offering regular all-youth events. However, at this time, Abigail has had to step away from those meetings. Therefore, look for announcements in your email inbox regularly. Pastor Terri says: If I can get there, we'll meet!
How parents and other church adults can help: we need your prayers and support; we need additional chaperones and participants; and we appreciate homemade snacks when members offer them. Let me know if you can provide a snack or attend some Sunday night at 6.
Blessings from Pastor Terri (pastor.terri@oslc-warrenton.org; 540-347-3224)
---
All-Youth Monster Bash!
Sunday, October 27, 5-8pm
Youth in grades 6-12, bring your friends to the first OSLC Monster Bash!
Play ghoulish games in the dark! Show off your monster moves on the dance floor! Feast on spooky snacks! Wear your best costume, and maybe even win a prize in categories such as all-around, multi-person, creativity, or traditional Halloween. This is a youth-led event; committees are gathering now.
RSVP before 10/23 at https://www.eventbrite.com/e/all-youth-monster-bash-tickets-74158009603 or email the organizer, Cathy Cogdill at chcogdill@comcast.net.
To all church members: write to Cathy Cogdill, chcogdill@comcast.net, if you can help as a chaperone or by donating Spooky Snacks, Prizes, and Decorations.
---
Casting Call for "First Noel Live"!
A Youth Drama
All youth interested in a speaking or non-speaking part in this December's youth Christmas play are invited to a meeting and read-through of the play on Sunday, October 6, at noon. Questions? Contact Nancy Griffin Bonnaire at ngeebee@hotmail.com. (Note, this is separate from the Sunday School pageant normally done on Sunday morning. For that, speak with Yvonne Rodgers.)
---
"Lost and Found" 7th-8th Grade Retreat
November 22-24, 2019
Eagle Eyrie Retreat Center in Lynchburg, VA
Lost and Found is the annual weekend retreat for youth in 7th and 8th grade and their adult advisors run by the Virginia Synod.
We have Large Group gatherings that consist of singing, energy, comedy, worship and a presentation on our event theme. After each Large Group gathering each person is part of a Small Group made up of about 8 youth and a couple adult leaders where participants will get to know other Lutheran youth from Virginia and discuss life, faith and other topics that arise throughout the weekend.
On Saturday afternoon there is large chunk of Free Time during which we will also hold our annual Talent Show. In the evenings you will relax in your Cottage and talk with other youth and adults from your congregation and other congregations about how the weekend is going.
It all takes place in a beautiful mountain retreat with delicious hot meals, light hiking, comfy cabins, rec fields, and more!
Contact Pastor Terri for more information and to let us know you are thinking of attending and/or have already registered. Link to register can be found on the church webpage and vasynod.org à youth ministry à lost and found. Youth in Confirmation Classes received a registration form in class in September.
Cost is $150 by October 15 online registration, or $160 afterwards. Partial scholarships are available to all. Just ask Pastor Terri.
---
SUMMER 2019 Income and Expenses
Bonnie McQuillan, Treasurer
It seldom happens during the summers that we make our average, so special thanks to all for the regular giving you kept up with while you were out of town AND also to those who gave some very special donations during this summer.   Proof that God provides and at times even lets us catch our breath!
But just to guard against complacency, the bus began limping along and needed some attention. Fortunately, it turned out the problems were in the computer system and not the engine or transmission, and we were able to cover those expenses without dipping into our savings.
In September, planning begins on the 2020 Ministry Spending Plan which the congregation will vote on at the November congregational meeting. Input has been received from some of the Ministry Teams and Finance will appreciate comments from anyone once the Plan becomes available the latter half of October. (A reminder of our process: each summer, council liaisons to each Ministry Team ask each of their ministries for their spending needs for the upcoming year. If you did not yet turn your requests to your liaison, please send him or her your requests before October 9. A list of council members and positions is included in the Council News section of this Messenger.)
---
Council News
Invitation from the OSLC Council President
Our November Congregational meeting will be held on Sunday, November 17, 2019. We will have a pizza lunch starting at 11:30, and the Congregational meeting will begin at noon. The Fellowship budget will purchase the pizza, but we are asking each household to bring a salad, beverage, dessert or cash to offset the pizza and supplies.
It's very important that everyone attend this Congregational meeting. At our November meeting we will vote on our proposed 2020 Ministry Spending Plan. We will elect Church Council members and members of the Memorial Endowment Committee. In addition, there will be motions from council and committees about important items for the church to consider.
If any voting member of our congregation would like to have their name placed on the ballot to serve on Our Saviour Lutheran Church Council, please contact any member of our church's 2019 nominating committee, leave a note, call or email the Church Office (office@oslc-warrenton.org).
I hope to see everyone at our November Council meeting.
Charity Shorey, OSLC Council President
703-732-1437
shoreyfamilyof7@gmail.com
---
OSLC Congregation Council and Officers
President
Charity Shorey
Vice-President
Troy Stansell
Secretary
Mike Burkholder
Treasurer
Bonnie McQuillan
Financial Secretary
Sandy Benfit
Administration Team
Bob Springman
Rod Kastrup
Ken McIlvoy
Worship Team
Cathy Cogdill
Mark Knisely
Faith Growth & Development Team
Nancy Bonnaire
Rich Baker
Caring Team
Greg Crowne
Jan Fowler
Pastors
Rev. Terri Church
Rev. Michael Church
Thanks to all for your generosity.