Headlines:  (click a title to be taken directly to that article)
Drive-in Movie Night at OSLC
Virtual Sunday Fellowship Hour                          
Quilt Ministry
LWR Personal Care Kits
Thank You! from FCCC 
Praying for the New School Year
Available Assistance During COVID-19              
Calendar & Altar Flowers
Faith Growth Opportunities
Continuity Committee
Church Office Hours
Grateful for Your Donations
---
Worship for Saturday, Aug. 29 & Sunday, Aug. 30
To be taken to our Worship & Sermons page,

---
Come Worship Together Back Inside!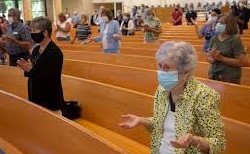 Our Saviour is thrilled to have you join us back inside for Saturday services at 5:30 pm and Sunday services at 10:00 am.
Please click the "Read More" button below to get all the details, which will help ensure all who wish to worship together in person stay as safe as possible. 

For those who prefer to stay safer at home, join us on Facebook live.
---
Drive-In Movie Night at OSLC:  WEATHER PERMITTING
TONIGHT – Friday, August 28
8:15 pm Pre-show short film
8:45 pm Feature film
Join us for some good ol' fashion fun that's making a comeback! On Friday, August 28, Our Saviour is holding a drive-in movie night for all to enjoy in the church's parking lot. You are invited to join us for a pre-show short film that will begin at 8:15 pm. The feature film … [drum roll, please] … Penny Serenade will begin after the pre-show, at approximately 8:45 pm. Just tune your car radio to FM 92.3 to hear it loud and clear.
BYOP: bring your own popcorn – and drinks – as there will be NO concessions. However, the bathrooms in the fellowship hall will be available for your convenience.
Questions? Contact Tom Bartkiewicz (tom@sand-dollar.com) or Krista Coyner (kristacoyner@gmail.com)
---
Virtual Sunday Fellowship Hour Theme for August 23 at 11:30 am: Where have you seen God at work lately? 

We believe that God, through the Holy Spirit, is a living, active presence in the world (and universe!). When you "come" to our online Fellowship Hour this Sunday, August 30 at 11:30 am, we will ask and listen to each other share about that. We will use the breakout "rooms" again this week so we can talk in a bit more detail without cutting each other short.
Join other OSLC folks after our 10:00 am Sunday worship service at 11:30 am.
Do you have little ones at home who want to share the joy? Invite them to share a picture they have drawn or come with their own question or answer for the group. Or, as we've seen in some previous weeks—show up in costume!!!
Looking forward to seeing and/or hearing you on Zoom this Sunday!
---
Quilt Ministry
Sewing Up Another Year of Quilting
September marks the last month of our 2020 Quilting year. Although for most of the year we were not able to meet, Quilters enthusiastically continued sewing tops at home! And now, for the next few Saturdays, several Quilters are carefully gathering in the Fellowship Hall to assemble the layers of the Quilts while others complete the final steps (stitching the perimeters and tying knots) at home. Our Quilt numbers may be fewer this time around, but the spirit of love in giving goes undiminished as we embrace: God's Work. Our Hands. Please join us for the "Blessing of the Quilts" at service on Saturday, September 26 and Sunday, September 27.
Adopt-A-Quilt Shipping & Handling Fundraiser Underway Throughout September
In collaboration with Lutheran World Relief, special envelopes will be available in the narthex to support the Adopt-A-Quilt campaign seeking donations to help offset the shipping/handling costs of LWR Quilts ($2.25/Quilt.) All donations to help further our mission are greatly appreciated. Blessings!
---
Collection for Lutheran World Relief (LWR) Personal Care Kits

LWR distributes Personal Care Kits to people all over the world who have lost everything. In the wake of an earthquake or escaping violence, they clasp a towel, bar of soap, and a toothbrush from a faraway place. Washing up, they know that they have NOT been forsaken by the world. You can help by contributing any or all items on the LWR Personal Care Kit list (bath towel, soap, toothbrush, comb, nail clippers). Monetary donations also help us pay for the shipping needed to get the health kits to where they are needed most. Please bring your donations to the church by Sunday, September 27.
---
A Sincere "Thank You!" from 
In a time of fear and uncertainty, OSLC opened their doors to FCCC, the children we serve, and our community. That generous decision allowed FCCC to continue operating, providing licensed care for the children of essential employees. FCCC, the community, and our families thank you from the bottom of our hearts. The support we have received from the Church Council, Reverend Terri, Reverend Michael, and Cathleen Cogdill has been incredible; without it our success would not have been possible. We know the decision to allow us access in the middle of a pandemic was not an easy one, but we thank you for making it and allowing us to use your space. OSLC has always been a strong partner to FCCC, and that relationship has only grown stronger through the years. We are excited to continue building that relationship, and we look forward to many more years of working side by side with OSLC in service of our community.
With gratitude,
The FCCC staff
---
We are Praying for the New School Year! 

Whether you are a teacher, student, parent, or school staff, this is a challenging year indeed. Our Saviour wants you to know you are in our prayers!
---
Do You Know Someone Who Needs Assistance?  
Needless to say, this has been a challenging year for all of us! However, some among us are hit harder by the effects of the coronavirus. If you know someone (including yourself) who needs a hand, here are some resources we offer or that have been shared with us.
---
Calendar:  
Please note that meeting/events may be occurring in person and/or online. Please check to confirm!
Altar Flowers donated by Frank and Carol Gilliam in celebration of their 57th wedding anniversary!
If you would like to donate flowers in memory, honor or celebration of a loved one or special date, please call Yvette in the church office at (540) 347-3224 with your information. 
---
Faith Growth Opportunities (virtual and/or in-person):
Dave's Thursday Morning Class 


It's been a while since Dave Raecke's Thursday morning class has been able to meet in-person, but the group was able to continue meeting using Zoom. And after a short hiatus, Dave will be starting up class again soon — LIKELY MID-SEPTEMBER. Please keep an eye out for an announcement here on Our Saviour's website and in the weekly news update e-blast. You can also contact Dave directly.

Thursday Evening Bible Study with Pastor Michael
Join us Thursday evenings at 5:00 pm for a Bible Study via Zoom led by Pastor Michael. For the current series, go to our Upcoming Events page to see what series he's delving into.
To enter, sit at your computer or smartphone with the microphone and camera on, and

If you can't connect by computer, it is also possible to dial in by phone (audio only). Call +1 (646) 876-9923 (USA) and enter Meeting ID: 895 0940 7035
---
Continuity Committee  
Check out our COVID-19 page for news from the Continuity Committee and how Our Saviour is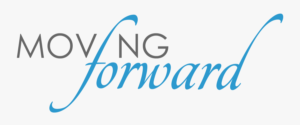 (click on "MOVING forward" to be taken to the page or read just the latest news about worshiping inside together again by following this link:  https://oslc-warrenton.org/current-worship-options-as-of-july-30-2020/)
Also, check out the helpful information from the CDC now that Virginia has opened up and especially since Our Saviour is once again coming together in person to worship. We want to ensure that all members, friends, staff and visitors are well informed and keeping as safe as possible.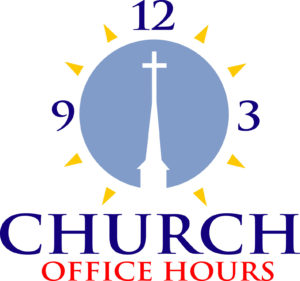 The OSLC office is open most of the week, but official open times for the public are Tuesday through Friday, 9:30 am-2:30 pm. Come by for the Food Closet, offering drop off, or stop in to pray. Please be sure to sign in (for purpose of contract tracing should it become necessary), and wear a cloth mask over your mouth and nose. Don't have a face mask? We'll give you one to keep!
---
Grateful for Your Donations!
We are extremely grateful for the continued offerings!
OSLC depends on weekly donations to keep the church operational. With your help, OSLC continues to be the church regardless of  if we meet in person or worship virtually. Your willingness to invest your time, talents, and financial resources matters!

to help you consider ways you can share a gift and make an impact.
---
Did you miss news updates from previous weeks?
No worries! You can read up on what's been happening at Our Saviour Lutheran Church by going to our our Latest News blog posts here.