Headlines:  (click a title to be taken directly to that article)
Drive-in Movie Night at OSLC – TONIGHT
Happy Birthday Card Shower
Available Assistance During COVID-19
Operation Christmas Child
Calendar
Sunday Virtual Fellowship Restart
---
Worship for Saturday, Aug. 15 & Sunday, Aug. 16
To be taken to our Worship & Sermons page,

---
Come Worship Together Back Inside!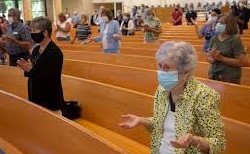 Our Saviour is thrilled to have you join us back inside for Saturday services at 5:30 pm and Sunday services at 10:00 am.
Please click the "Read More" button below to get all the details, which will help ensure all who wish to worship together in person stay as safe as possible. 

For those who prefer to stay safer at home, join us on Facebook live.
---
Drive-In Movie Night at OSLC

TONIGHT – Friday, August 14
8:45 pm Feature film
Join us for some good ol' fashion fun that's making a comeback! On Friday, August 14, Our Saviour is holding a drive-in movie night for all to enjoy in the church's parking lot. The feature film … [drum roll, please] … "Charade" will begin promptly at 8:45 pm. (NOTE: There will be NO pre-show film due to the length of this feature film.) Just tune your car radio to FM 92.3 to hear it loud and clear.
BYOP: bring your own popcorn – and drinks – as there will be NO concessions. The bathrooms in the fellowship hall will be available for your convenience, just remember to wear your mask.
Questions? Contact Tom Bartkiewicz (tom@sand-dollar.com) or Krista Coyner (kristacoyner@gmail.com)
---
Happy Birthday Card Shower
Our very own Nellie Depoy will be celebrating her birthday on Friday, August 28. Her niece has asked Our Saviour to extend an invitation to church members and friends to bless Nellie with a Card Shower for her special day.
Ms. Nellie Depoy
c/o Bellaire at Stone Port
1684 Port Hills Drive
Harrisonburg, VA 22801
Please be sure to mail your card (or other handwritten note) by August 24 so she receives them in time.
---
Do You Know Someone Who Needs Assistance?
Needless to say, this has been a challenging year for all of us! However, some among us are hit harder by the effects of the coronavirus. If you know someone (including yourself) who needs a hand, here are some resources we offer or that have been shared with us.
---
Operation Christmas Child! 
We are excited to announce that we will be packing Operation Christmas Child shoeboxes again this year to spread the Good News and great joy of Jesus to impoverished children around the world! While there will be more details on the project in the fall, NOW is a great time to purchase school supplies which are so desperately needed by the shoebox recipients. School supplies are currently on sale. So, stock up while available and bring to worship with you or drop them off in the designated box in the narthex during church office hours (Tue.-Fri, 9:30 am-2:30 pm).
We are in greatest need of the following items for our boxes: colored pencils, crayons, markers, pencils, pens (black, blue and red), erasers, scissors, pencil cases/pouches, and notebooks.
Thanks so much for your generosity!
---
Calendar:
Please note that meeting/events may be occurring in person and/or online. Please check to confirm!
Altar Flowers this weekend were donated by
Fred Koozer

in celebration of his wife's birthday.

"Happy Birthday Marcia!"

If you would like to donate flowers in memory, honor or celebration of a loved one or special date, please call Yvette in the church office at (540) 347-3224 with your information.
 
---
Faith Growth Opportunities (virtual and/or in-person):
Sunday Virtual Fellowship Is Being Renewed!


Although some of us can worship in person, many of us cannot. Also, we are discouraged from lingering in the narthex before and after service. Therefore, we will restart Virtual Sunday Fellowship beginning August 23, at 11:30 am. We will have some specific conversation topics ready, and we may even break into small groups for better conversation. Sunday Fellowship is open to everyone, no matter which service you attend. Also, we're working on other opportunities to gather virtually. For now, we'll see you at your computers on the 23rd. Details and the Zoom link in next week's news!
Dave's Thursday Morning Class 




It's been a while since Dave Raecke's Thursday morning class has been able to meet in-person, but the group was able to continue meeting using Zoom. And after a short hiatus, Dave will be starting up class again soon — LIKELY SEPTEMBER. Please keep an eye out for an announcement here on Our Saviour's website and in the weekly news update e-blast. You can also contact Dave directly.


 
Thursday Evening Bible Study with Pastor Michael
Join us Thursday evenings at 5:00 pm for a Bible Study via Zoom led by Pastor Michael. To enter, sit at your computer or smartphone with the microphone and camera on, and

If you can't connect by computer, it is also possible to dial in by phone (audio only). Call +1 (646) 876-9923 (USA) and enter Meeting ID: 895 0940 7035
What Would YOU Like to Study Together?
Both Dave Raecke and Pastor Michael are eager to hear about the things that you would like to know more about. Is there a book of the Bible you've always wanted to know better? A classic of Christian literature you've been intimidated to open? A period in the history of the Church (the twelfth century is terribly underrated!), or a particular spiritual idea (what is the "Atonement" all about, really)? Write or call to share your ideas for a future class. We're listening!
---
Trouble getting through? Online donations back up and running!
Several members brought to our attention that the online donations platform was not working weekend before last. Sandy Benfit (our financial secretary) has seen to it that the issue is resolved . Thank you to those who shared their difficulties!
Communications
If you ever have communications problems (emails, calls, messages, donations not working right, etc.), please do let us know and with as much detail as possible. Your communications help us provide the best services possible. Because of contacts from many of you, we have solved many problems, such as:
Making it easy to skip the outgoing voicemail to leave us a message;
Adding the option to make donations from international addresses;
Alerting you to email scams from people pretending to represent us;
and much more!
Keep it up!
---
Continuity Committee Update 

I wanted to pass along a few updates from the Continuity Committee:
1.  After a month of successful, in-person worship, we have learned a few things.
a.      Sign-up in advance is no longer required for in-person worship;
i.     It is based on attendance that has not exceeded our space requirements and that we can overflow to the fellowship hall if needed.
ii.    We want to encourage those who are comfortable to come worship in person.
iii.   We will continue to use a simple sign-in sheet to track attendance (It's painless).
iv.   We will continue to wear our masks and maintain social distancing.
b.      Our online services on Saturday and Sunday will continue for those who stay home or who are out of town.
Many thanks to the various volunteers and staff who make those possible.
2.  Ulrich Park (including our Playground) is now Open
a.      Feel free to use it – please try to maintain physical distancing.
b.      Thank you to the volunteers who secured it and then those who helped reopen this welcoming space for us
and our neighbors.
3.  Fauquier Community Child Care (FCCC) is finished using the fellowship hall and classrooms.
a.      Terminal cleaning has been completed and open to use for the church.
b.      FCCC is very grateful to OSLC for hosting them during this time.
c.      If there are needs for the use of the fellowship hall, please contact the office.
4.  We also want to extend our deep thanks to our office administrator, Yvette Pfeiffer, for continuing to keep us connected and up to date with weekly communications. They are useful and easy to consume, and we look to them to know what is going on in the congregation and community. If you haven't done so recently, send a note, call, or come by the office to let her know you appreciate her, too!
Thanks again,
Mark Knisely
Check out our COVID-19 page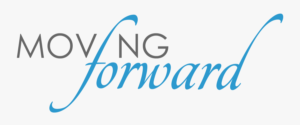 for news from the Continuity Committee and how Our Saviour is 
(click on "MOVING forward" to be taken to the page or read just the latest news about worshiping inside together again by following this link:  https://oslc-warrenton.org/current-worship-options-as-of-july-30-2020/)
Also, check out the helpful information from the CDC now that Virginia has opened up and especially since Our Saviour is once again coming together in person to worship. We want to ensure that all members, friends, staff and visitors are well informed and keeping as safe as possible.
---
Receiving the Body of Christ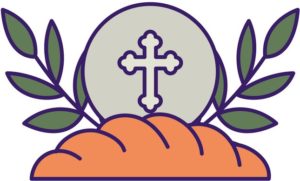 With in-person services having resumed, Communion distribution during the week will no longer be a regular thing. However, if you are not able to or comfortable with attending worship service with others on the weekend, but would like to receive Holy Communion, please contact the pastors to make an appointment. They'll even come to you if needed!
---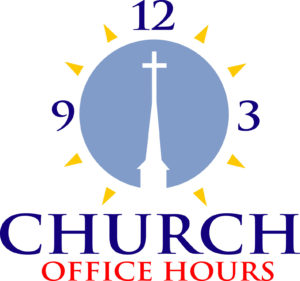 The OSLC office is open most of the week, but official open times for the public are Tuesday through Friday, 9:30 am-2:30 pm. Come by for the Food Closet, offering drop off, or stop in to pray. Please be sure to sign in (for purpose of contract tracing should it become necessary), and wear a cloth mask over your mouth and nose. Don't have a face mask? We'll give you one to keep!
---
Grateful for Your Donations!
We are extremely grateful for the continued offerings!
OSLC depends on weekly donations to keep the church operational. With your help, OSLC continues to be the church regardless of  if we meet in person or worship virtually. Your willingness to invest your time, talents, and financial resources matters!

to help you consider ways you can share a gift and make an impact.
---
Did you miss news updates from previous weeks?
No worries! You can read up on what's been happening at Our Saviour Lutheran Church by going to our our Latest News blog posts here.