Weekly Worship for Saturday, June 6 & Sunday, June 7
To be taken to our Worship & Sermons page,

---
Come to 10:00 am Worship on Sunday, June 14!
Bring your lawn chairs, blankets, or the seats of your cars to worship TOGETHER live! We will broadcast the service through speakers onto the property, through our new FM radio transmitter, and on Facebook live. Can't wait to see you all!
---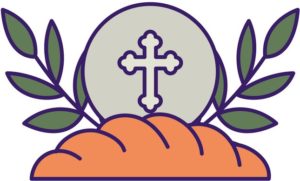 Receive the Body of Christ
Pastors Michael and Terri have begun distributing Communion by appointment to small groups at church on Tuesday mornings and Wednesday evenings.  


In order avoid groups of more than 10 and to allow time for necessary cleaning between distributions for the safety and well-being of all, an appointment during the designated days and times is required. There will be no exceptions right now as we safely work out the process.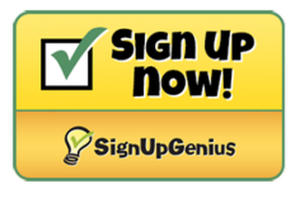 Please use SignUpGenius to make your appointment today!
Those who cannot access the online format may call the office for Yvette to type them in.
---
Virtual Fellowship Opportunities:
Order your pizza or make one yourself and eat Saturday Dinner together on Zoom—June 6, 6:30 pm!
Saturday worship ends around 6, but we won't start dinner until 6:30 to give people time to get their food and log in. Tamar Yager will lead grace at 6:30pm, we'll eat at our various tables, and hear a closing devotion at 7:15 so some can take off while others linger. If you wish, come prepared to tell us one or two positive things that have come out of the pandemic for you. Or just drop by to say hi!  
Thursday Evening Bible Study with Pastor Michael
Join us Thursday evenings at 5:00 pm for a Bible Study via Zoom led by Pastor Michael. To enter, sit at your computer or smartphone with the microphone and camera on, and

If you can't connect by computer, it is also possible to dial in by phone (audio only). Call +1 (646) 876-9923 (USA) and enter Meeting ID: 895 0940 7035
---

First-ever Virginia Synod Virtual Youth Assembly and Baccalaureate!
REGISTRATION DEADLINE – 10:00 pm, Wed., June 10
CLICK HERE to go to the Virginia Synod Web Page for the Youth Assembly
CLICK HERE to go directly to the Youth Assembly Registration Page
CLICK HERE to go to the Information Sheet for Congregations, Youth Leaders, and Participants
If you have any questions, please contact Synod Youth Director Dave Delaney – cell: 540-529-6893; email: delaney@vasynod.org
PS: Graduating High School Seniors and Parents can join in to the 3:00 Virtual Baccalaureate without registering for the Youth Assembly – please contact Dave Delaney no later than Wednesday, June 10th to get the Zoom link!
---
The Need is Still Great!
Our Saviour is asking for your help again in providing non-perishable food for Fauquier County Food Distribution Coalition's June Food Giveaway.
Hardships caused by the COVID-19 Pandemic have made the need for assistance greater than ever! Please consider donating to this very worthy cause.
Non-perishable food (click to see list of most-needed items) should be dropped off in the narthex at Our Saviour by Wednesday, June 17.
Days & hours to do so are Tuesday-Friday between 9:30 am-2:30 pm. Contact the office with any questions.
---
Make a Difference — Volunteer!
Do you have (or want to learn) gifts of technology? The Bible tells us we have all been given important gifts that make us the whole Body of Christ, the church, and using technology has never been more important! A few months ago, the people involved in providing our online services did not know how to do what we do now (including recording the live services, running an enhanced soundboard, editing video and audio files, updating our website, and more). You, too, could learn to do each of those various tasks, and more! If you are interested in helping, let us know. Some areas where we especially could use help are running video cameras, mixing video live, and social media. Let us know what you're interested in and we'll direct you to someone who needs you.
Mask makers still needed. If you have not yet seen the video of Debbie Stewart and Amelia Stansell in dinosaur costumes passing out free masks in Old Town Warrenton, you need to check it out here on Facebook! That public witness has brought the need for more people to sew for agencies such as Social Services, local businesses, and of course, our neighbors. Let Pastor Terri or Amelia Stansell know if you can help. And thank you!
Rumor has it there's more video footage at the beginning of this Saturday's Contemporary Service of yet another dinosaur escapade. Tune in at 5:30 pm to check it out!
---
The Week+ — what's ahead:
Please note that meetings/events are NOT taking place in person yet, other than where indicated "By Appointment" or otherwise noted, but are taking place electronically (Facebook, Zoom, etc.).  
---
OSLC and COVID-19
Check out our COVID-19 page for news from the Continuity Committee and how Our Saviour is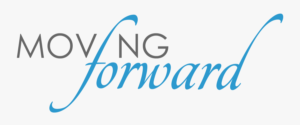 (click on "MOVING forward" above to be taken to page or read just the latest news by following this link:  https://oslc-warrenton.org/covid-19/#highlights-for-june)
---
Office Hours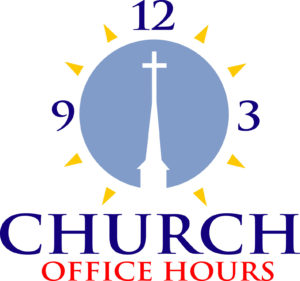 The OSLC office is open most of the week, but official open times for the public are Tuesday through Friday, 9:30 am-2:30 pm. Come by for the Food Closet, offering drop off, or stop in to pray. Please wear a cloth mask over your mouth and nose. Don't have one? We'll give you one to keep!  (FYI, because FCCC is providing child care in our Fellowship Hall, the only available restroom is in the nursery.)
---
Grateful for Your Donations!
We are extremely grateful for the continued offerings!
OSLC depends on weekly donations to keep the church operational. With your help, OSLC continues to be the church even while we can't meet in person. Your willingness to invest your time, talents, and financial resources matters!

to help you consider ways you can share a gift and make an impact.
---
Did you miss news updates from previous weeks?
No worries! You can read up on what's been happening at Our Saviour Lutheran Church by going to our our Latest News blog posts here.
Share this