Big News Coming This Weekend – Stay Tuned!
Please look for an email, webpage update and Facebook post over the weekend. We are proud to announce some exciting news about services, small groups and fellowship. OSLC is expanding your opportunities to connect. Of course, like any good teaser, we aren't going to spill it all just yet.
One spoiler, though … 
So you aren't disappointed, while we would love to have everyone back in the sanctuary, we won't be announcing in-person services yet. That day will come, and we miss you all! Keep enjoying our online services—now with improved sound!
---
Weekly Worship for Sunday, May 17
Sunday, May 17, 2020 | 10:00 am
Our Saviour feels blessed to be able to continue to offer a "Virtual Church" experience for our members, friends of the church, community neighbors, and visitors during this time of a statewide stay-at-home order. This is a way for us to come together in worship while remaining safe and healthy at home.
---
Virtual Coffee Hour on Sundays
Feeling isolated?  Going stir crazy? Eager to catch up with friends? Join other OSLC folks after our 10:00 am Sunday virtual worship service – probably about 11:15 am. 

You may need to enter the Meeting ID: 732 534 989 to join the conversation.
Or you can simply call in from any phone. Call +1 301 715 8592  and enter the same Meeting ID: 732 534 989
---

Do you know anyone who needs food?
This weekend is the Fauquier County Food Distribution Coalition, the monthly multi-faith event hosted at Warrenton United Methodist Church (341 Church St, Warrenton, 20186). As volunteers direct, people drive through to pick up pre-packed boxes of food. Show up at 9:00 am to receive free food. Spread the word!
---
30/20 & 50/10
30 is the number of 20 lb. food boxes and 50 is the number of $10 gift cards delivered to Warrenton Manor by Sandy Benfit
this week. Her outreach is part of the Fauquier County Food Distribution Coalition. Thank you all for your generous donations of food as well as those of our Boy Scout Troop 180 and Cub Scout Pack 957!
---
Paycheck Protection Program Loan Approved
We were approved for the CARES Act PPP loan and have received the funds into our account. As required by the Act, we will use the funds for our staff and utilities. Many thanks to the finance committee for all their work to prepare and follow through with the loan application as well as the careful follow through they will continue to do in the eight weeks it covers!
---
This Week's Calendar
Please note that meetings/events are NOT taking place in person, but rather electronically.
---
Office Hours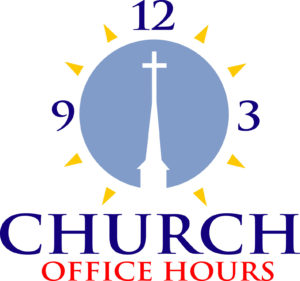 The OSLC office is open most of the week, but official open times for the public are Tuesday through Friday, 9:30 am-2:30 pm. Come by for the Food Closet, offering drop off, or stop in to pray. Please wear a cloth mask. Don't have one? We'll give you one to keep!
(FYI, because FCCC is providing child care in our Fellowship Hall, the only available restroom is in the nursery.)
---
Grateful for Your Donations!
We are extremely grateful for the continued offerings!
OSLC depends on weekly donations to keep the church operational. With your help, OSLC continues to be the church even while we can't meet in person. Your willingness to invest your time, talents, and financial resources matters!

to help you consider ways you can share a gift and make an impact.
---
Did you miss news updates from previous weeks?
No worries! You can read up on what's been happening at Our Saviour Lutheran Church by going to our our Latest News blog posts here.
Share this