Weekly Worship for Saturday, May 23 & Sunday, May 24
God truly does provide! Our Saviour is blessed to be able to offer a "Virtual Church" experience during COVID-19. This is a way for us to come together in worship while remaining safe and healthy at home. And starting this week, there will be a Saturday evening contemporary service (with Voices of Praise!) in addition to Sunday morning service.
Saturday 5:30 pm Contemporary Service
Virtual Saturday Potluck (Zoom, 6:30 pm)
After service, tune in to be strengthened by fellowship and conversation while enjoying your dinner at your own home with one another. "Zoom" with us! 

---
---
Sunday 10:00 am Worship Service
Virtual Coffee Hour on Sundays
Feeling isolated?  Going stir crazy? Eager to catch up with friends? Join other OSLC folks after our 10:00 am Sunday virtual worship service – probably about 11:15 am. 

… or simply call in from any phone. Call +1 301 715 8592  and enter the Meeting ID: 732 534 989 
---
Do Not Be Afraid
… if you see a couple of T-Rexes loose in Old Town Warrenton Saturday, May 23rd – they are there to help! OSLC presents the Fauquier Extinction Prevention Project where some of our amazing mask sewists are making non-medical masks to be handed out to folks in old town this weekend – with the help of church members in inflatable T-Rex costumes! Future distributions in Bealeton and Marshall – and maybe one on OSLC property – depend on the success of this endeavor. So, please spread the word!
We are grateful for our sewists: Julie Knisley, Debbie Stewart, Emily Ashby, and Sarah Rees, and to Piedmont Press for designing and donating signage for the project.`
If you want to donate masks for future distributions, please bring them to the church office or contact Amelia Stansell to make arrangements.
---
Special Memorial Tribute
https://www.facebook.com/oslcwarrenton/videos/640518299865565/
Gregory Behan demonstrates the Four-in-Hand handbell technique. Join us Sunday during the 10:00 am Facebook streamed service to hear more as Greg plays a special tribute to honor all military personnel who have died while serving our country in the United States Armed Forces. We memorialize the veterans who made the ultimate sacrifice for their country. We spend time remembering those who lost their lives and could not come home, reflecting on their service and why we have the luxury and freedom that we enjoy today. We might consider how we can support and safeguard their grieving families and loved ones who are left behind.
---
This Week's Calendar
Please note that meetings/events are NOT taking place in person yet, but are taking place electronically (Facebook, Zoom, etc.).  
---
OSLC and COVID-19
Check out our COVID-19 page for news from the Continuity Committee and how Our Saviour is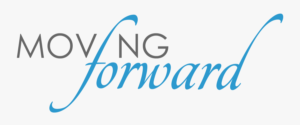 (click on "MOVING forward" above to be taken to page or read just the latest news by following this link:  https://oslc-warrenton.org/covid-19/#highlights-for-june)
---
Office Hours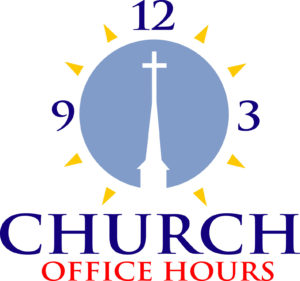 The OSLC office is open most of the week, but official open times for the public are Tuesday through Friday, 9:30 am-2:30 pm. Come by for the Food Closet, offering drop off, or stop in to pray. Please wear a cloth mask. Don't have one? We'll give you one to keep!
(FYI, because FCCC is providing child care in our Fellowship Hall, the only available restroom is in the nursery.)
---
Grateful for Your Donations!
We are extremely grateful for the continued offerings!
OSLC depends on weekly donations to keep the church operational. With your help, OSLC continues to be the church even while we can't meet in person. Your willingness to invest your time, talents, and financial resources matters!

to help you consider ways you can share a gift and make an impact.
---
Did you miss news updates from previous weeks?
No worries! You can read up on what's been happening at Our Saviour Lutheran Church by going to our our Latest News blog posts here.
Share this