Woohoo! Do we have news for you! You can reserve your pew!
The Continuity Committee and the Worship Team are excited about our next steps back together! Our Saviour has resumed indoor worship and reserving your spot is how you can join us. Many hours of prayer, research, conversation, and technical learning have gone into these decisions, and although it is obviously safer to stay at home, we are so pleased to have implemented this new way to worship together again!
Keep reading for how to reserve your spot, details about worship, how you can help, and more.
Safer at Home:
You are still safer at home! Attending worship presents a risk, and even the measures we will take do not reduce that risk to zero. Therefore, we will continue to offer other ways for everyone to worship.
Services will continue to be offered on Facebook Live, as well as available for later viewing.
Holy Communion will continue to be distributed by appointment.
Bible studies will continue on Zoom.
For now, these are the safest and most convenient ways to worship with us.
As safety allows and we develop the volunteers and technology to provide quality worship experiences, we will continue to reach out and expand what we have to offer.
If you have been exposed to the Covid-19 coronavirus, are feeling ill, or have a fever, please stay home.
When you arrive:
Keep 6 feet apart and wear your mask.
Give your name to the greeter to check off on the sign up list.If your name is not on the sign up list, for whatever reason, you will sign in and leave your phone number (in case there is a need to follow up later).
Pick up your bulletin from the table, take a mask if you need one, and leave your offering in the plate.
The ushers will help you find a seat.
The main restrooms are available.
What we will do for worship:
To keep households separated by at least six feet, the sanctuary will be specially marked. If needed, service will be streamed to the Fellowship Hall where overflow seating will be available.
For the safety of those around us, worshipers will wear masks at all times. We have cloth masks available to keep. The only exceptions to wearing masks will be people who have health reasons, young children, and worship leaders when they are speaking/singing.
Singing will be greatly reduced, but we will have music!
We will have Communion on Sundays and add Communion to Saturdays starting at a later date.
Offerings will continue to be received online, by mail, and placed in a container in the narthex so that we can avoid passing the plate.
Nursery care will be available if reserved in advance (see SignUpGenius or call church office).
Cheerfully greet one another from a distance in order to refrain from any physical contact.
In order to stop the spread of disease, please let us know immediately if you visited church and then later found out you had been exposed to or had contracted Covid-19 at the time of your visit.
How to reserve your spot:
Households will sign up in advance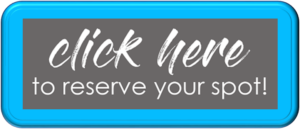 or call the church office.
Please include the exact number of people attending from each household.
If you have special needs (nursery, unable to wear mask, etc.) include that in your signup.
If possible, sign up by Friday night.
If you are not going to come, please call the church office.
We could do more with more help!
Technology help (especially for Saturday night)—photographers, videographers, video editors, soundboard, Facebook Live and other social media
Worship leaders, all forms—help once or ongoing, help serving or coordinating others during this period of physical distancing or beyond
Office, property, and building support—people to weed, volunteers to set up, take down and clean between services, help with mailings.
We Are Saved by Grace through Faith in Jesus!
God loves us and counts the hairs on our heads (even those with Covid hair!). Through God's grace, we have life! If you don't feel safe coming to worship, or if you just can't stand wearing a mask so you'll have to stay home, or if you would love to help but just can't, know this: we're cool with that, and we want you to know God loves you and so do we!
Warnings and Risks:
In-person, indoor, extended-time events are thought to be higher risk activities.
High Risk Individuals are highly encouraged to NOT attend but rather watch the service online from home.
Participants are aware this presents an increase in COVID-19 risk and assume all responsibility.
Many thanks to the Continuity of Ministry Committee and various parts of the Worship Team for doing the research to get us to this place, and to you for your prayers and understanding. Questions about the decisions? Contact the Continuity of Ministry Committee chair, Mark Knisely. Questions about how to worship or how to help? Contact the pastors or the church office.
Finally, we know… registration for church seems weird, and wearing a mask can be annoying. However, these are unique times that require unique measures, and for the time being we are asking everyone to do these things to help us maintain a safe environment.
If you have been exposed to COVID-19 in the past two weeks, are showing any symptoms of a communicable disease, have a fever over 100.4, we ask you to stay home and watch online. Please call the church and leave a message if you need to cancel a spot you have reserved.
See you Sunday!
Share this