The Senior High Youth Ministry is for youth in grades 9-12, church members and friends. We feed our faith through regular small group gatherings, service projects, trips away, and occasional special events.
One youth describes us this way:
"I just show up because I always have fun here." 
"
Upcoming in Spring 2023:  A Day at the Park Retreat      30 Fast Hours (coming soon!)     Hurley Trip       Kairos
The Benefits for Senior Youth
The senior high youth ministries of Our Saviour benefit the youth themselves by providing a fun and safe environment to help grow in their relationship with God and with one another through Jesus and the church. This ministry helps the congregation in that we teach by example, lifting up the congregation, encouraging generosity, and creating new leaders for the church. And the youth ministry helps the world by spreading God's love and doing good works in the community, such as housing repair in Appalachia, small acts of service with local organizations, and helping to put an end to world hunger through "30 Fast Hours."
When Do We Meet?
The senior youth group meets on Wednesdays from 6:00 to 7:30 during the school year. Special events and outings are scheduled each month in addition to these regular meetings onsite.
What Do We Do?
We enjoy just being together whatever we do, and we always welcome visitors and new friends. Sometimes we just enjoy chatting and playing games, sometimes we take on serious discussion topics, or we might work on small service projects.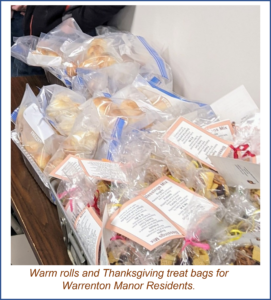 All youth group meetings and events include Bible study, prayer and mutual support, and fun. 
Special events and trips happen throughout the year, including attending events with youth from other area churches, with Lutherans from all over Virginia, or even from all across America. One of our biggest local events is 30 Fast Hours, a thirty hour period of fasting in order to raise funds to help stop hunger through Lutheran World Relief.
Another thing we love is drama! On occasion, we write and present Bible themes or stories for the congregation through plays.
Get on the email and text message list by sending your contact information to office@oslc-warrenton.org.