---
Starting Sunday, April 24, 2022, and continuing for six weeks, the Adult Sunday School class will begin a study led by Pastor Micheal based on the book by Winfield Bevins titled Ever Ancient, Ever New.
Young Evangelicals are seeking Christian traditions rooted in the historic faith – the liturgy, the creeds, the patterns of the Christian year. Can the Lutheran Church offer what this generation of seekers is looking for, or have we ourselves lost sight of why tradition matters? Let's talk! 
About the Book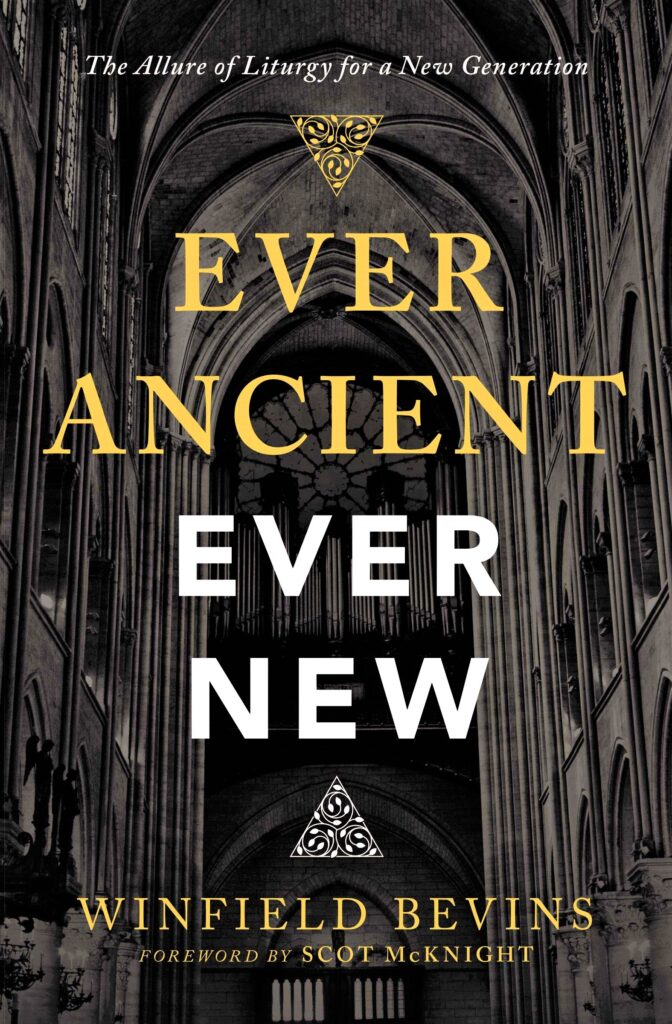 For many years now, the church in North America has heard figure after figure concerning the steady flow of young people leaving the church. In the midst of these troubling figures, there remains a glimmer of hope for these youth as they transition into young adults. Ever Ancient, Ever New tells the story of a generation of younger Christians from different backgrounds and traditions who are finding a home and a deep connection in the church by embracing a liturgical expression of the faith.
Author and teacher Winfield Bevins introduces you to a growing movement among younger Christians who are returning to historic, creedal, and liturgical reflections of Christianity. He unpacks why and how liturgy has beckoned them deeper into their experience of Jesus, and what types of churches and communities foster this "convergence" of old and new. Filled with stories illustrating the excitement and joy many young adults have found in these ancient expressions of Christianity, this book introduces you to practices and principles that may help the church as it seeks to engage our postmodern world.
---
Materials will be available at the class, the church office, and on-line
(two options are Christianbook.com – https://www.christianbook.com/ever-ancient-allure-liturgy-generation-ebook/9780310566144/pd/97688EB?event=SHOP;
and Amazon Kindle – https://www.amazon.com/Ever-Ancient-New-Liturgy-Generation-ebook/dp/B07DT4NYW9/ref=tmm_kin_swatch_0?_encoding=UTF8&qid=&sr=).
---
This class is offered in-person in room 6 and on-line via zoom.
Zoom Link:
https://us02web.zoom.us/j/83573446270?pwd=dEUrY25pUVlaNGw4NFNsWXlmUkx1QT09
Meeting ID: 835 7344 6270
Passcode: 590147
If you prefer to join by phone, call (301) 715-8592 and enter the Meeting ID and Passcode when prompted.
If you have any questions, contact Pastor Micheal through the church office at 540-347-3224.
---
Share this