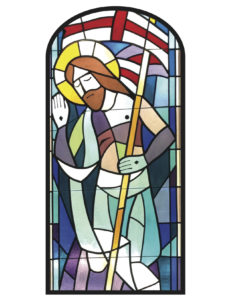 Classes Start January 6 at 9:30am
Have you ever wondered about the images you see in our stained-glass windows?  Do you enjoy seeing how the light changes as it passes through the colors?  Do you have your own story about the windows at Our Saviour—how they have increased your faith or perhaps when they were installed or created?  Join Pastor Terri in the Sunday School time (9:30-10:15am) in January and February to learn more about them.
Hear the Bible readings reflected in the windows.
Learn some of the history of how we got them at Our Saviour.
Connect the images in the windows to worship and church life.
And, possibly the most important, connect with others in the church!
A bonus for those in the class is a specially-created coloring book of the windows and Bible readings to take with you and continue your devotions at home!
Don't worry if you can't come to every class—each unit will have aspects that stand alone as well as building on previous weeks.  Come and bring a friend!
Special dates:
Jan. 6, first class, all ages invited to walk through the Nave to get to know the windows
Jan. 20, no class
To sign up for the class, get more information, secure a copy of the book, or share your own story about the windows, please contact Pastor Terri Church at pastor.terri@oslc-warrenton.org or her cell phone: 540-359-2820.
Share this