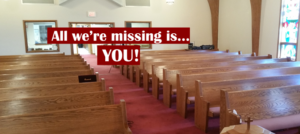 Worship Together Live & In-person — Indoors!
Our Saviour is incredibly pleased to hold our 1st live in-person worship back inside the Sanctuary on Sunday, June 28 at 10:00 am! 
Please click the "Read More" button below to get all the details including how to reserve your spot, which will help ensure all who wish to worship together in person 

stay as safe as possible.
For those who prefer to stay safer at home, join us on 

Facebook live.
---
4th Sunday after Pentecost: 

 

Urban Legend or Fake News
How can we tell truth from falsehood? How can we tell the real story of God's works from the many false stories spread by false prophets? Those questions are raised by our Bible readings this week, but they apply to our everyday lives as well.
---
  Saturday 5:30 pm 
Contemporary Service
Sunday 10:00 am Traditional Worship Service 
---
Sermon
Liturgical material © 2017 Augsburg Fortress; used by permission of Augsburg Fortress, #SAS009239. Copyright Acknowledgments (CCLI License # 2800659 and One License # 710443-A) for print and broadcast.
Share this