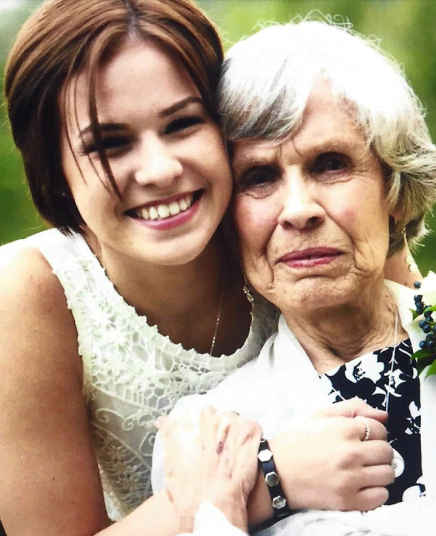 Arlene Harms
May 16, 1937 – October 4, 2018
A beloved member of this congregation entered the Church Triumphant on Thursday, October 4. Please keep her family in your prayers.
Arrangements
Visitation
Tuesday, October 9
5:00 – 7:00 pm
Moser Funeral Home
233 Broadview Avenue, Warrenton
Funeral
Wednesday, October 10
11:00 am
Our Saviour Lutheran Church
6194 Dumfries Road, Warrenton, VA 20187
Funeral Reception
Immediately following the funeral at
Our Saviour Lutheran Church
6194 Dumfries Road, Warrenton, VA 20187
Interment
Wednesday, October 10
2:00 pm
Little Fork Burying Ground
16461 Oak Shade Road, Rixeyville, VA 22737
Frances Arline Buchanan Harms, 81 of Amissville, Virginia, passed away on Thursday, October 4, 2018 at her home.
She was born on May 16, 1937 in Auburn, Illinois, a daughter of the late William Thomas Buchanan and Christina Pearl Rowland Buchanan. In addition to her parents, she was preceded in death by her husband, Clarence "Bud" Harms and her son, Peter Thomas Harms.
Mrs. Harms worked at The Fauquier Bank for many years and then with AT&T until her retirement. After retirement, she and her husband established Flint Springs Vineyard at their home. She was a longtime active member of Our Saviour Lutheran Church in Warrenton, serving on the Altar Guild and as a Eucharistic Minister. She was a volunteer at Fauquier Health and Rehabilitation Center, enjoyed quilting with various local groups and was an avid doll collector.
She is survived by her children, Dawn Rutledge, Rixeyville, VA; Tim Harms, Marshall, VA; Jennifer Harms, Falls Church, VA; and Adam Harms, Amissville; one sister, Donna Goodroe, Auburn, IL; ten grandchildren and two great grandchildren.
The family will receive friends on Tuesday, Oct. 9 from 5-7 pm at Moser Funeral Home, Warrenton. A funeral service will be held on Wednesday, Oct. 10 at 11:00 am at Our Saviour Lutheran Church, 6194 Dumfries Road, Warrenton, VA, followed by a catered reception at the church. Interment will be at 2:00pm at Little Fork Burying Ground, Rixeyville, VA.
As Arlene loved flowers, they are welcome or memorial contributions may be made to a charity of the donor's choice.
Share this