On July 9, ten youth and adults from OSLC headed to Appalachia for a week of learning, helping, worship, and fellowship with the people of Hurley, Virginia.
During the week, we built walkways, porches, and stairs in order to help make homes safer and easier to enter and exit. We loved getting to know the homeowners and the full-time volunteers at the Hurley Community Center. They taught us all many new skills and became good friends!
We aso had lots of fun and silliness during our free time in the evenings, and spent time sharing our experiences and reactions from the day's work.
Check out our photos below! More coming soon.
Pidge peeks out of a porch being demolished.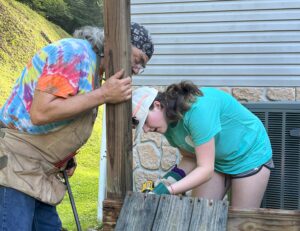 Evelyn and Earl during the demolition.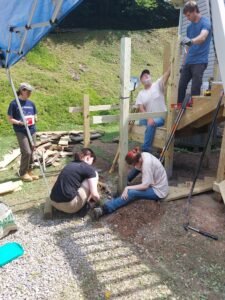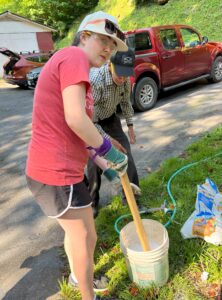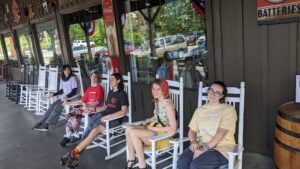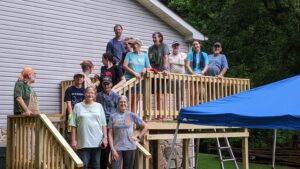 Share this