---
To all youth in 9th-12 grades –
Please see below invitation from Pastor Dave Delaney from the Virginia Synod. We are excited that our own Carolyn Kiser is on the Planning Group for this event. Register and then log on to see her at work!
Please let Pastor Terri know when you register:  pastor.terri@oslc-warrenton.org
Don't let money be a reason not to attend; let Pastor Terri know you need a scholarship.
---
Hi everyone! Even though we can't meet in person for "Winter Celebration," our annual faith formation retreat for 9th through 12th graders, we're having our event anyway!
ONLINE "Winter Celebration" is coming up in a few weeks (Jan. 22-24)! This is a reminder that if the youth in your congregation haven't registered yet but intended to OR if they're still undecided, there's still time but no reason to delay! Deadline to register is Jan. 5, 2021 and the cost is $25 per participant. 
For our online event, we're doing a lot of the same things we would usually do at an in-person Winter Celebration (Large Group, Small Group, worship, and more) but in five chunks from Friday evening to Sunday afternoon via Zoom. Adult advisors are not required for this event the way they would be for our usual in-person event, but we will need small group leaders! So when you register, please indicate your interest/availability!
In order to receive an event t-shirt and other event materials through the mail in time,  (After that date you can still register, but please contact me at the Synod Office first.) Registration is online only: go to https://www.vasynod.org/event/winter-celebration/.
If you have questions or need additional information of any kind, get in touch with me at the email address below!
A blessed Advent and Joyous Christmas to you, and I'll see you at Online Winter Celebration!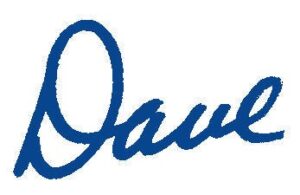 The Rev. Dave Delaney
Director for Youth & Young Adult Ministry
delaney@vasynod.org
Share this